Details

Category: blog
Created: Tuesday, 08 May 2012 08:20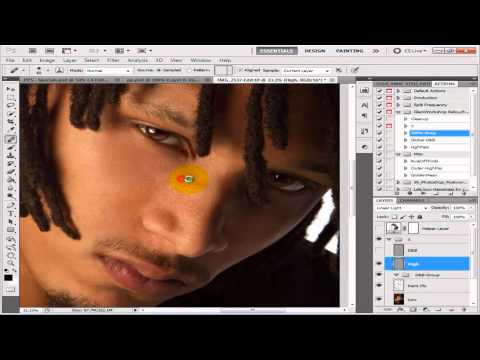 Please view the video in 720P (HD) in full resolution for best view. The original time frame was approximately 1.5 hours condensed into 5+ minutes.
This is just a Demo of my workflow... just practicing my skills on a MALE model in this video I will demonstrate a non-destructive workflow in time-lapse. Purely for visual entertainment, rather than educational purposes.
I uploaded it that way to ensure you have an opportunity to see the detail presented.
I have left everything in tact regarding my workflow. I can't reveal what it is that I do there, but to explain for the sake of following the video, it is in regards to furthering skin work. The technique of slipt frequency I learned from Jevaughn Squirrely Simons and I added it to my workflow.

Here is the final still shot in the link below with some minor enhancements in Lightroom after the video was complete.